Morehead Photography Collector's Club
Over the years we have met some wonderful people at art shows, galleries, and even hiking on mountain trails. Many of you started with your first Morehead Photography fine art print for a specific place in your home or office. You visit us at art shows, stop in to say hello, see what is new, and tell us how much you love your piece. Many of you come back time and again, purchasing new art for additional rooms, a new home, or as gifts for friends and family. As our thank you, we have created the Collector's Club to reward you for being loyal followers of our work. As a member of the Morehead Photography Collector's Club you will receive:
 
Benefits
10% off all fine art print purchases from Morehead Photography
Opportunities for discount tickets to certain art shows
Special invitations to Morehead Photography events
 
Becoming A Member
Becoming a member of our Collector's Club is easy. You have the option of joining when you purchase your first fine art print. Just provide us with your name, address and email address, then sit back and enjoy the benefits.
Collector Club Members: When ordering from the website, you will need to call us prior to placing the order to get your Collector's Club discount.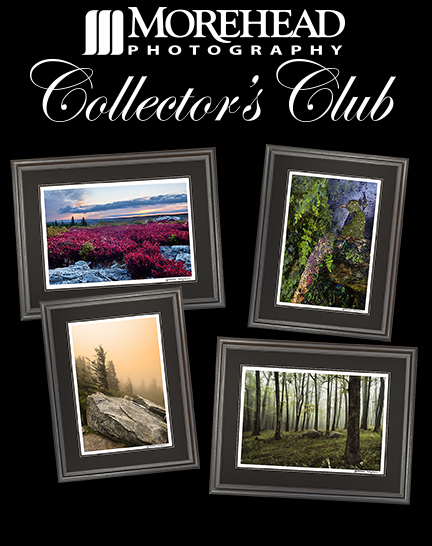 ---