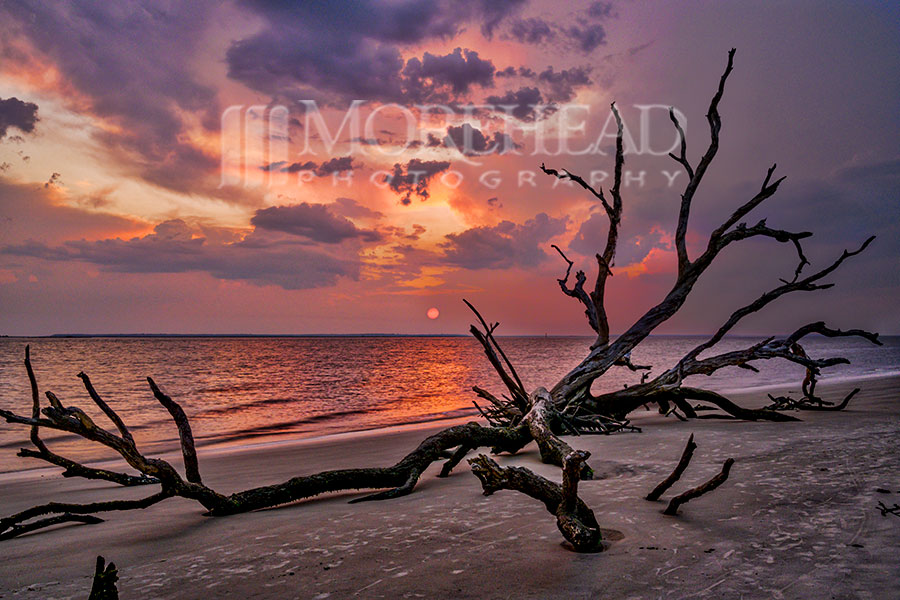 Dusk On St. Andrew's Beach
Jekyll Island, one of Georgia's Golden Isles, lives up to its name with the beautiful St Andrew's Beach. The soft white sands stretch in the distance and are a sharp contrast to the weathered remains of a forest long ago devastated by the weather and erosion that lies scattered across the beach. But new life abounds everywhere with migratory birds and schools of dolphin feeding offshore.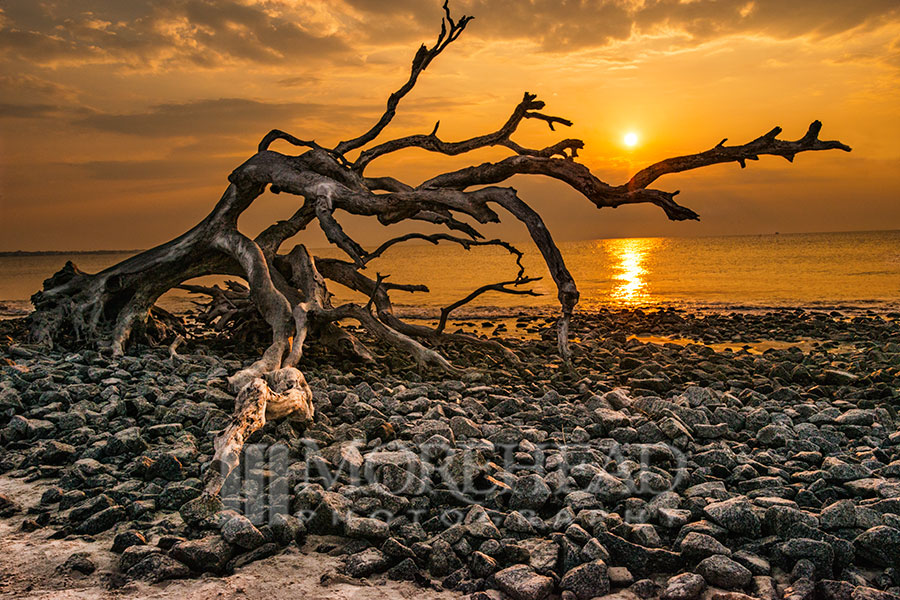 Golden Shore
Ancient weathered trees line the beautiful coast of Jekyll Island, Georgia at Driftwood Beach. The bleached bones of a thriving maritime forest now lay scattered on the rock and sand, the last remnants of a battle lost to erosion. Branches gnarled with time bend beneath the warm glow of the sun as it rises above the horizon to bring a new day to the Golden Isle.
The Sentinel
The soft glow of morning highlights this once-stately tree, a lone sentinel guarding the shifting sands of Driftwood Beach on Jekyll Island, Georgia. The silence is broken by the soft drum of the surf onto the wet sand and an occasional call of a sea gull swooping overhead.
Georgia Photography
Welcome to our gallery of stunning Georgia scenic photography including Jekyll Island's Driftwood Beach and other areas. We stopped at Jekyll Island on our way to Photoshop World and loved the meandering bicycle paths, historical homes, and unspoiled beauty of the beaches. Georgia has so many picturesque places to capture the imagination of photographers, that we can't wait to go back and explore more.
---