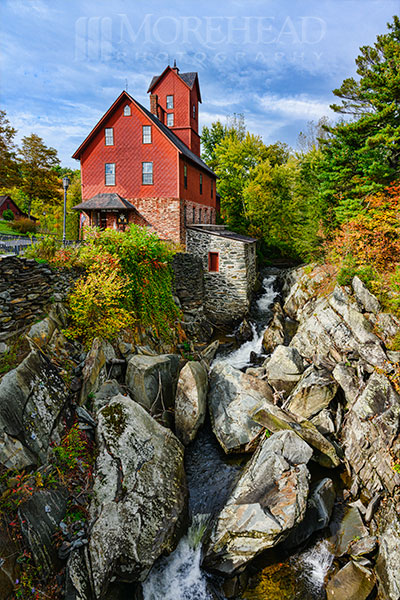 Vermont's Chittenden Mill
This bright red mill perched on the side of the Browns River in Jericho, Vermont draws attention in any weather. Built in the 1800's the mill was named in honor of Thomas Chittenden, first governor of Vermont. The mill supplied flour to a large area of northern Vermont, and continued in operation until 1904. It is currently home to the Jericho Historical Society and the Snowflake Bentley Museum, the first person to photograph a single snow crystal (after 5,000 snowflakes later Wilson never found two alike).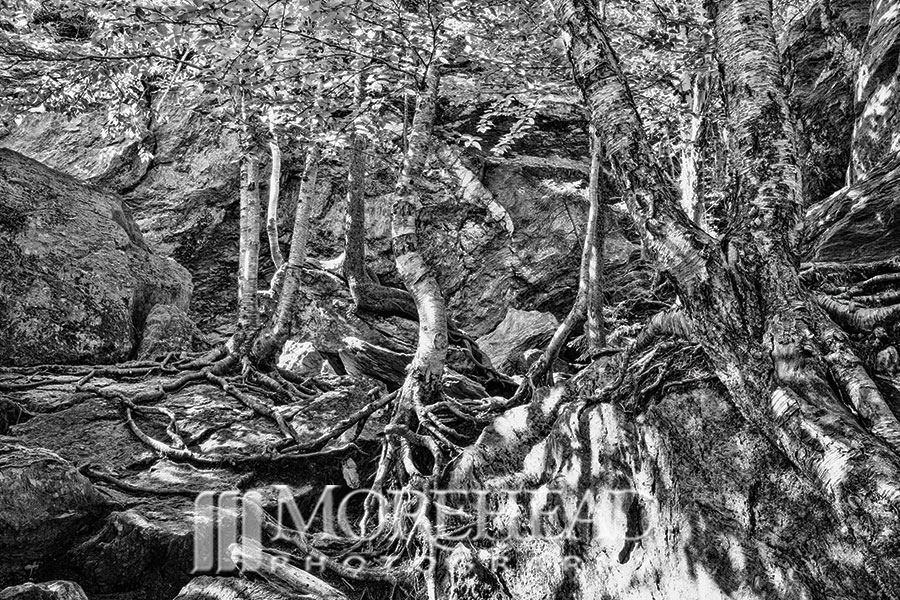 Tangled
We were fascinated by the intricate patterns of tree roots that clung to the boulders among the cliffs at Smugglers' Notch Pass in Stowe, Vermont. These trees are just as tenacious as the notorious Champlain pirates who long ago used the treacherous narrow pass and series of caves to smuggle cattle and other illegal goods across the Canadian border and into New England.
Vermont Photography
As soon as you cross the border you notice the change. Its like stepping back in time to traveling when we were kids. There weren't expressways and interstates everywhere, instead you traveled two-lane roads through farmlands and charming little towns each with a town square, tiny shops and a local grocery store with chairs on the front porch for you to sit and visit a spell. It's a photographers feast of unlimited subject matter. We spent so many days traversing this state that our map fell apart, but we were able to get some great scenic Vermont photographs, as well as eat several maple creamies along the way.
---